So, in the midst of trying to pack for travelling, and pack so I can move out of my apartment and (hopefully) into a new townhouse ... I somehow am
blogging
twice in one day. It's a Christmas miracle :)
I leave tomorrow for Los Angeles, and then the next day jump on a 12.5 hour flight to Auckland, New Zealand, and then down to the town of Nelson, on the South Island. It really hasn't even hit me how excited I am. I get to shoot the wedding of some awesome people (one of whom is like a brother to me), in one of the most incredible places on the planet. As if that wasn't enough, I have the blessing to be able to coast around New Zealand for a couple weeks, and then head up to relax on the beach in Fiji, before coming back to good ol' rainy Seattle :).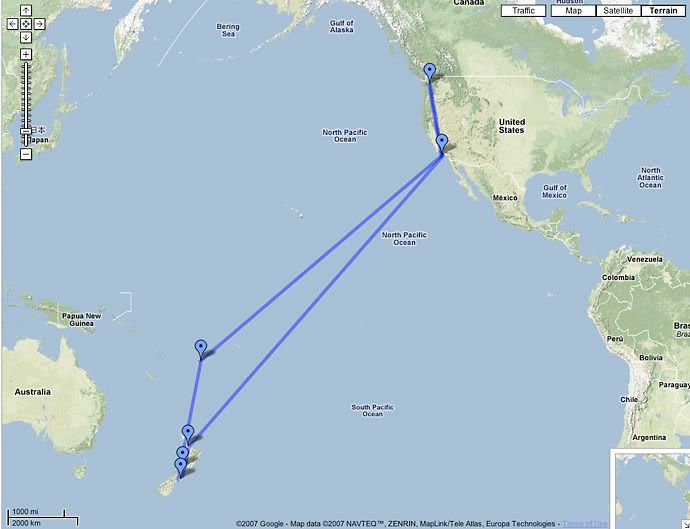 Just over 16,000 miles of flying ... let's all pray for an aisle seat!
I will try to blog as I'm there, but I'm really not sure when/where I'll have internet access, since we'll be travelling most of the time.
If anyone from NZ happens to read this, call me or email me, and let's kick it while I'm down there.
Hope everyone had a brilliant Christmas, filled with family and fun and love and all that good stuff. Spending time with my family is always so much fun, and we got a kick out of this next image ... time flies! My boots from age 4ish, and now, at 24.