So, it's taken me forever to blog the pictures from New Zealand ... between moving, and working on new shoots, these personal images got a little buried.
Getting there was a long flight, and I was a little worried, since the weight limit for carryon's was 5kg, and my bag with my camera gear and laptop was 19kg. Oops. The people were all sweet about it though, and let it slide when I told them what was in it.
New Zealand is a truly incredible country. I was so stoked to go there, and it did NOT disappoint. Not only was the weather gorgeous (except the couple rainy days), but the people were super cool. It was a little dodgy having to learn how to drive on the left (not knowing any of the rules of the road), for the first time, in the biggest city in the country. But it just made the adventure that much better.
After the wedding, a few friends and I just rented a car and drove around the amazing South Island, camping everywhere from Nelson, Wharariki, Haast, Queenstown, and back up through Christchurch.
I'll save the wedding photos for the next post, this weekend. Enjoy...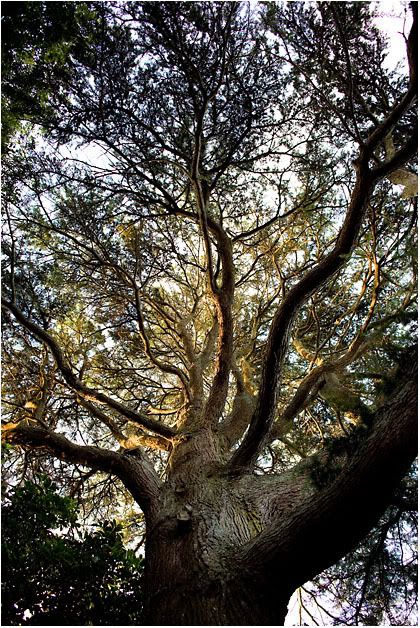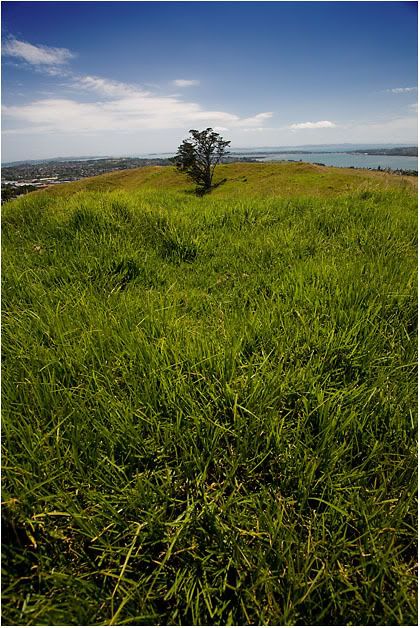 The aptly named "One Tree Hill".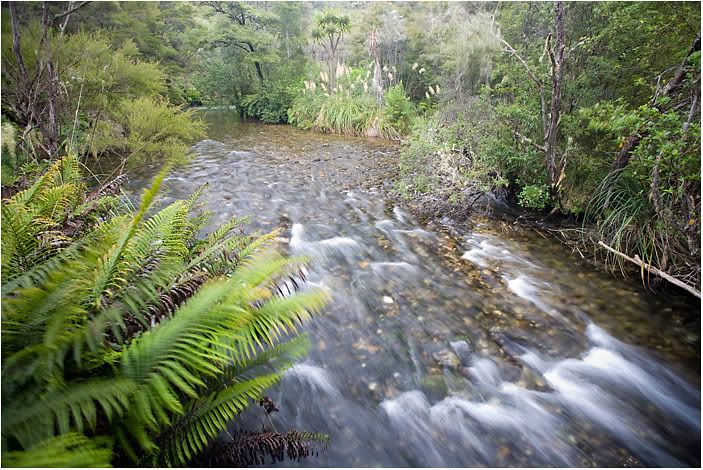 This area in NZ, called Pupu Springs, apparently has the 2nd clearest waters in the world. The first is the water in Lake Vostok, under the ice in Antarctica. It was absolutely crystal clear ... so cool.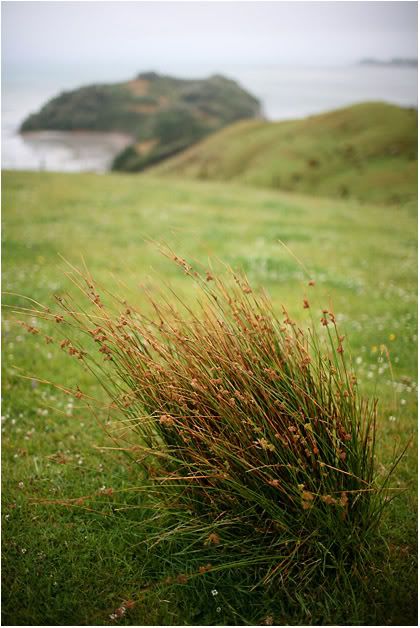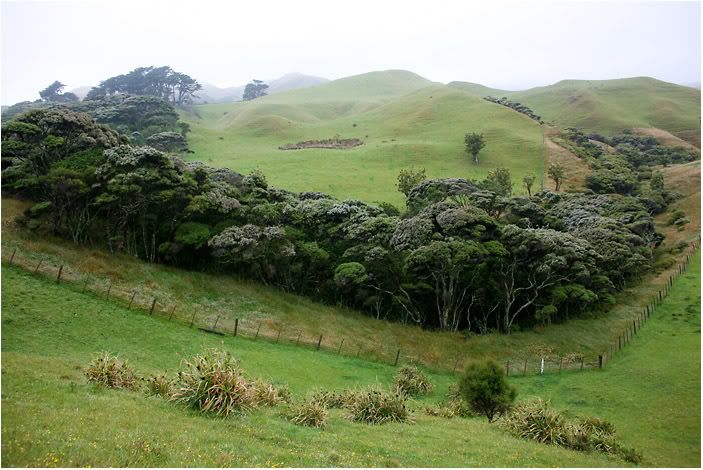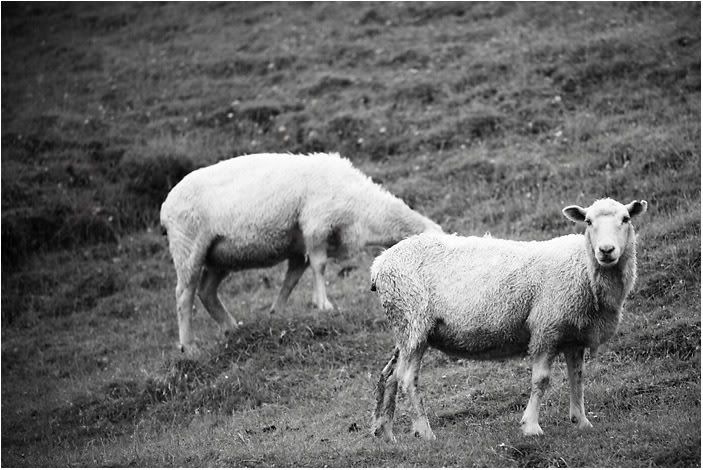 There really are THAT many sheep down there. They probably outnumber people like 20:1...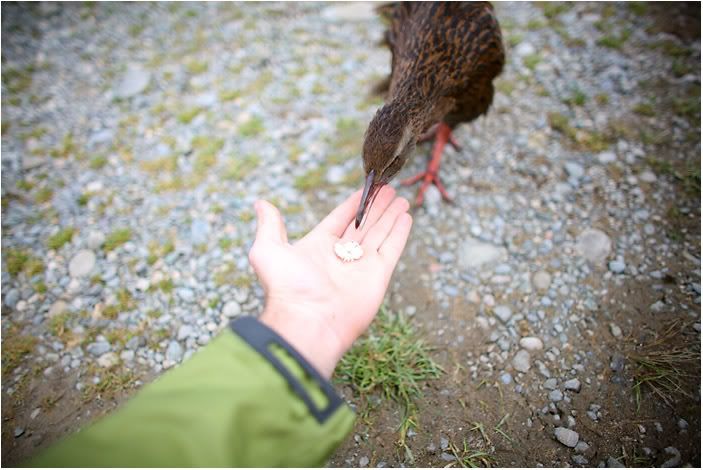 Feeding the weka's ... funny little dudes.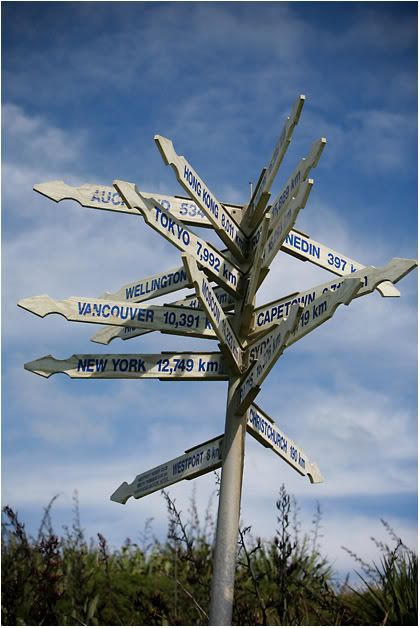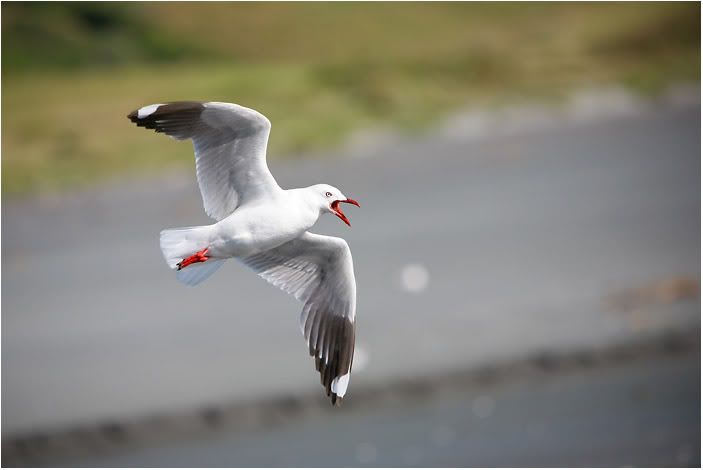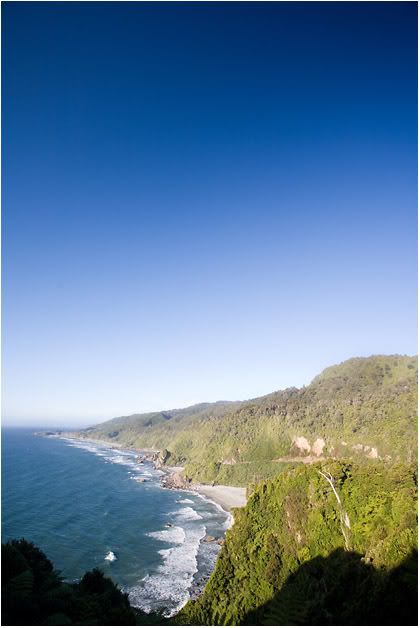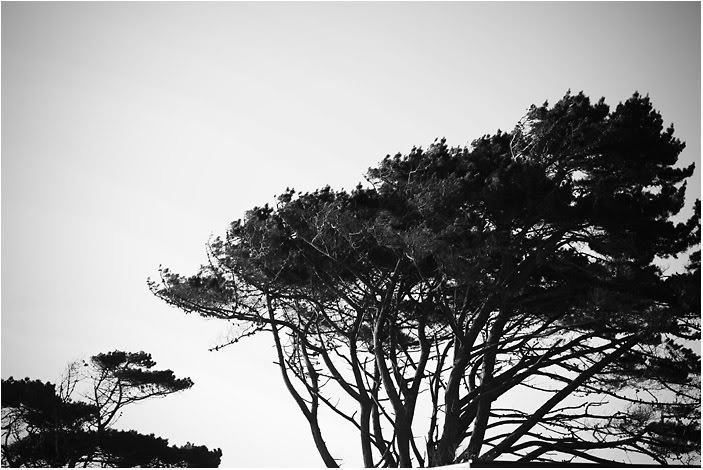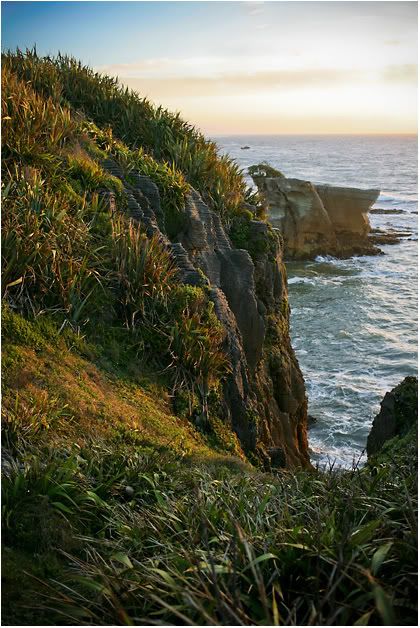 I'm not really that into landscape photography, but seeing places like this, it's impossible not to just shoot it.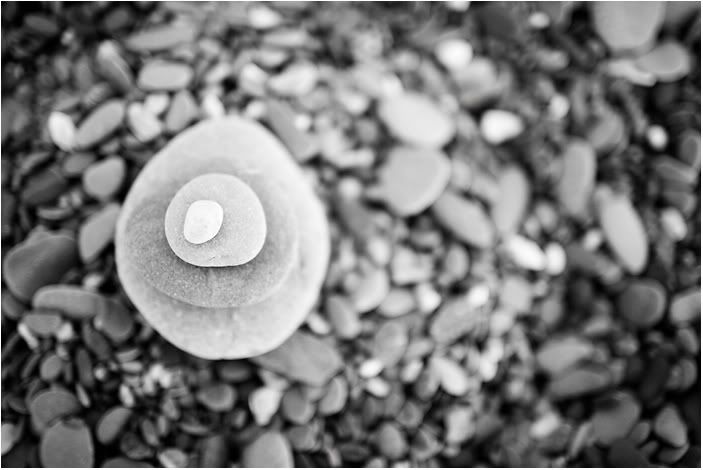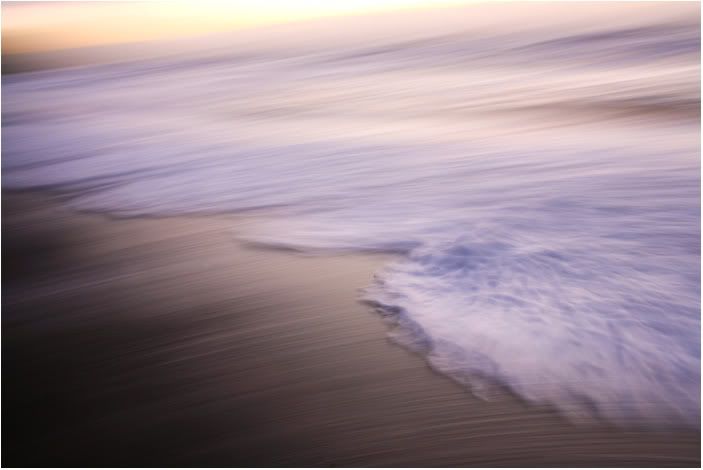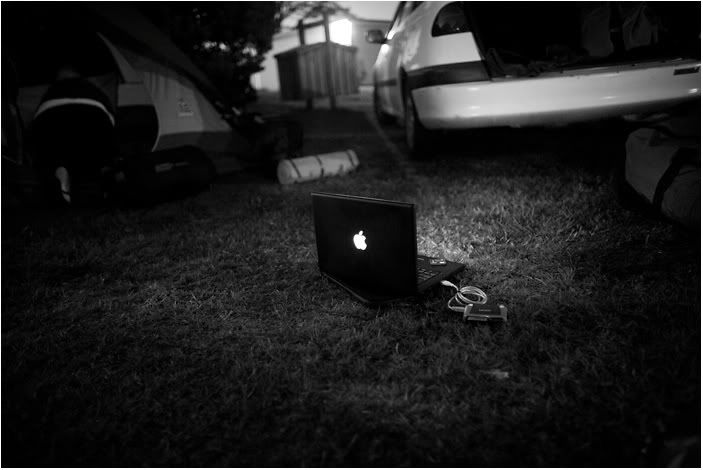 This is how photographers camp ... laptops and camera gear everywhere!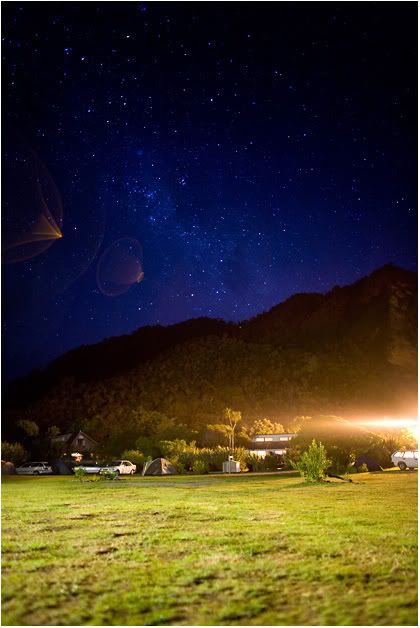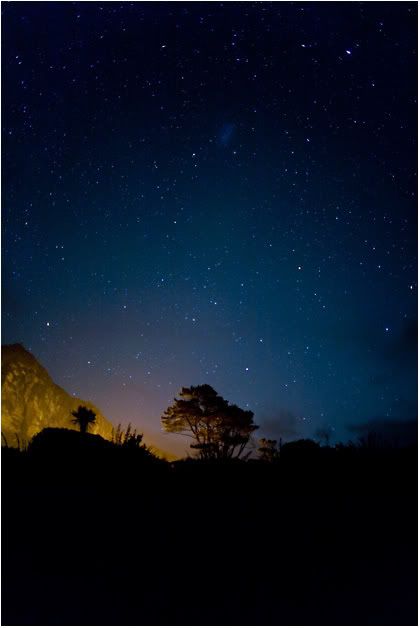 Never seen so many stars in my life. For the curious, I used the
24mm f/1.4L
lens for a lot of the trip, and it especially rocked for the star pictures. It let's in so much light, and is still pretty wide, which makes it a seriously versatile lens.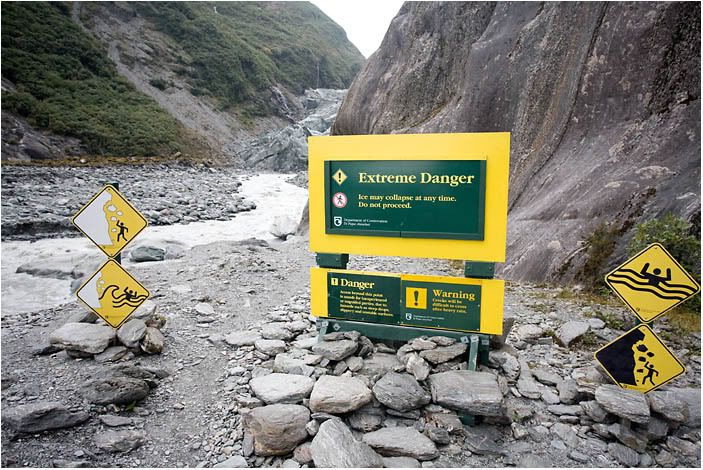 I figured, "They're just kidding, right?", and wandered on past it, and proceeded to climb up some slickrock bluffs, and then nearly got rimrocked (when you climb up something, but can't climb back down), and then nearly fell into the rushing glacial river :). It was pretty fun.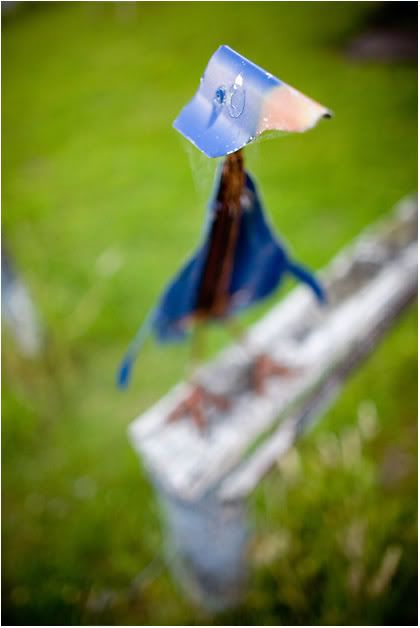 This was the only penguin I saw the whole trip, sadly.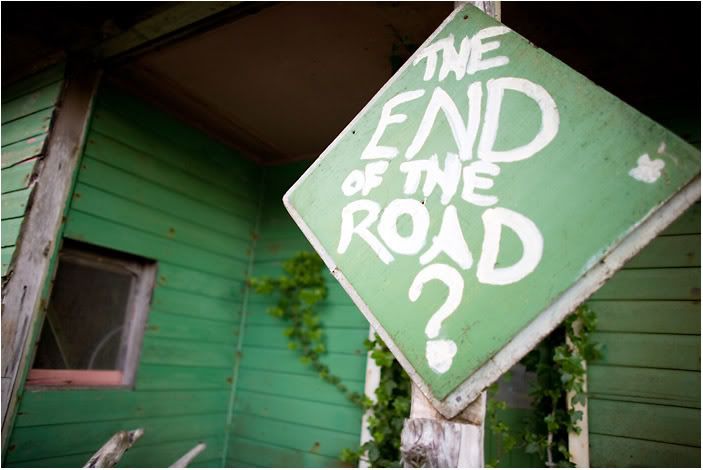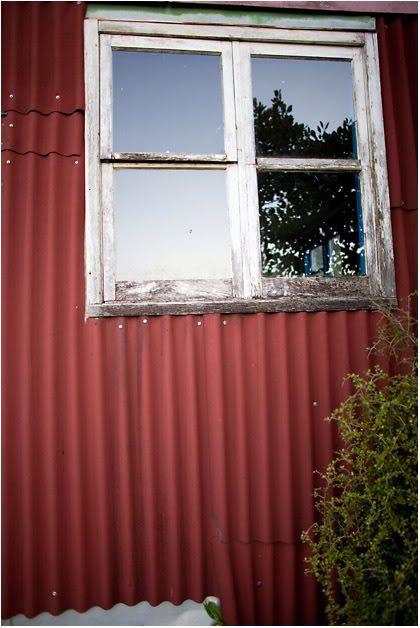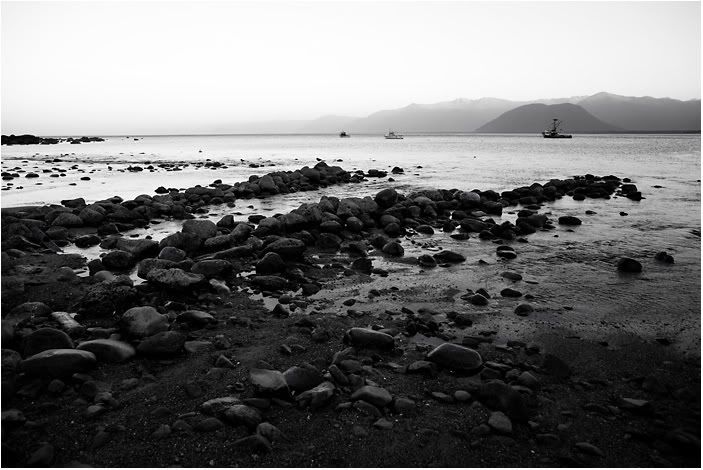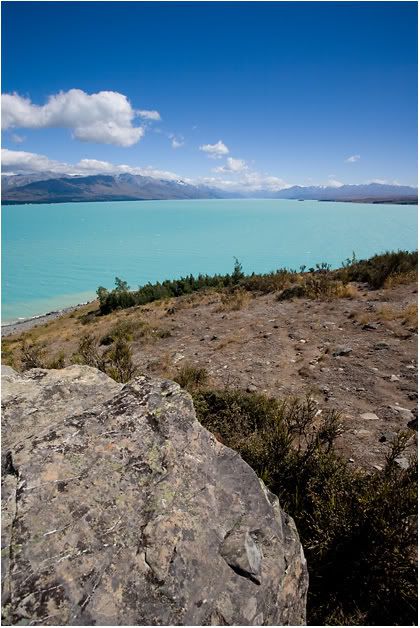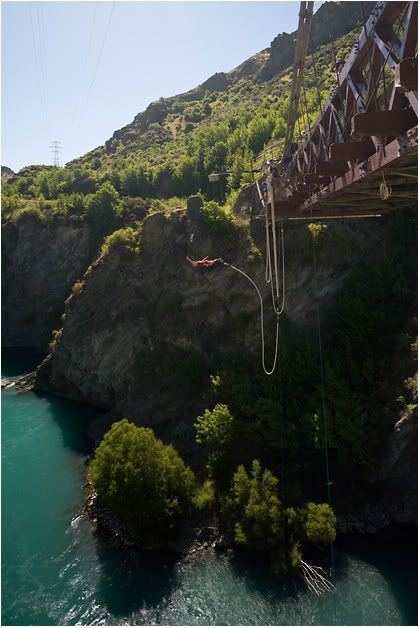 Bungy jumping in Queenstown was so sweet! Man, what a rush, jumping headfirst off a bridge, and having the rope stop you right as your head dips into the river 160 feet below you. That's me above...